Peace and Understanding: A Ricoeurian View
September 14-16, 2023
Åbo Akademi University
Turku (Åbo), Finland
Venue: Arken, Faculty of Humanities, Psychology, and Theology, Tehtaankatu 2 (Fabriksgatan 2) View on map!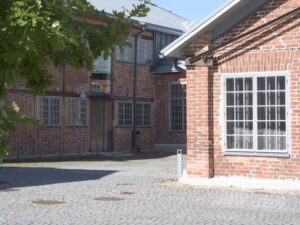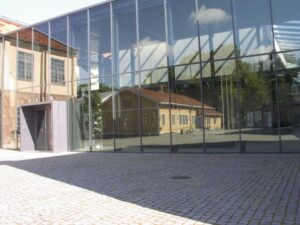 Time schedule:
Thursday 14th September
Room Westermarck C 101
13.00-13.30 Registration – participants will be guided from the entrance Aula (A on the map) to Room Westermarck
13.30-14.00 Introduction and words of welcome by Björn & Timo; presentation of the Polin-institute by Coordinator Laura Wickström
14.00-16.00 Key note by Dr. Marianne Moyaert "Ricoeur and a social justice approach to interfaith dialogue" + discussion (chair Björn) Abstract – click here!
16.00-16.30 Coffee break
16.30-18.30 Paper sessions (3 presentations – chair Timo)
The Narrative Identity of Peace: A Ricoeurian aspect on living together in a world of polarized views (Terhi Törmä, Diocese of Tampere)
Ricoeur and the Possibility of Constitutive Ethics as a Path of Peace (Michele Kueter Petersen, St. Ambrose University)
Populist Post-truth Politics, and Ricœur's Hermeneutics (Patrik Fridlund, University of Lund)
18.30 Light dinner in the Aula of Arken (by the Entrance, A on the map)
Friday 15th September 
Room Voltaire  M 127 (First floor – continue forward when you enter the building: map)
9.00-10.30 Paper sessions (3 presentations – chair Marianne)
Peace in business? Applying Ricœur's vocabulary of recognition in business ethics
(Anna Seppänen, CoHumans, Strassbourg)
Violence and Narrative in Just Institutions: Ricoeur's Oneself as Another after Marx
(Michael Deckard, Lenoir-Rhyne University)
The Non-Peace in Self-Affirmation: Occupied Spatiality and the Economic Thing
(Timo Helenius, Åbo Akademi University)
10.30-11.00 Coffee break (outside room Voltaire)
11.00-12.00 Paper sessions (2 presentations – chair Björn)
Doughnut Model by Kate Raworth as a Living Metaphor for Sustainable Future. Some Remarks from A Ricoeurian Perspective (Jari Visto, STEP Education, The Church Resources Agency)
Embodied Peace and the Natural World: Ricoeur's Phenomenology of Embodiment as an Ecological Maker (Cristina Vendra, University Jan Evangelista Purkyně, Czech Republic)
12.00 Lunch in the Café Arken-restaurant, N on the map
13.00-14.00 Time for recreation, for example a visit to the Cathedral
14.00-15.30 Paper sessions (3 presentations – chair Cristina)
Fragility and fallibility as sources for mourning, reconciliation and hope (Björn Vikström, Åbo Akademi University)
Reconciliation, Ethics, and Mimesis: An Investigation of Swedish Hymns Inspired by Paul Ricoeur (Susanne Wigorts Yngvesson, University College Stockholm)
Refiguration of narrative identity through eschatological perspective (Jonghyuk Chang, Jena University)
15.30-16.00 Coffee break
Room Helikon A 202 (second floor, stairs from the Aula/entrance: map)
16.00-18.00 Key note by Dr Brian Gregor "Peace and Violence in the Ontology of Creation"   + discussion (chair Timo) Abstract – click here!
19.30 Conference dinner in Restaurant Tårget (Linnankatu 3), view on map
Saturday 16th September
Room Helikon A 202 (second floor, stairs from the Aula/entrance: map)
9.00-10.30 Paper session (3 presentations – chair Björn)
Memory Work as a Precondition of Just Society (Dagmar Kusá, Bratislava International School of Liberal Arts)
The memorial writing of W.G. Sebald: a Ricoeurian approach (Marco Franceschina, University of Milan)
Memory and Burial: To make Peace with one's Past (Karl Racette, Université de Montréal)
10.30 Coffee break
11.00-12.00 Panel discussion lead by Dr Cristina Vendra
12 Conclusion
Back to workshop homepage