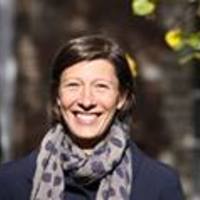 Dr. Marianne Moyaert (Full Professor at the Faculty of Theology and Religious Studies, KU Leuven)
In her books Fragile Identities. Towards a Theology of Interreligious Hospitality (2011) and In Response to the Religious Other. Ricoeur and the Fragility of Interreligious Encounters (2014) Dr. Moyaert critically assesses the various models for a Christian theology of religions (exclusivism, inclusivism, pluralism, particularism) by asking how these models relate to the dialogical tension between openness and identity. She argues that we need to overcome the classical theological approach of religious plurality and move in the direction of a theological hermeneutics of interreligious hospitality. To that end she turns to Paul Ricoeur, whose philosophical and hermeneutical insights can give a new turn to the discussion of the criteria, possibilities, and particularly the limits of interreligious dialogue. For the past few years, her research has focused on the ritual dimension of interreligious encounters and especially the possibilities and limits of (Christian-Jewish) ritual border crossing. She has found that collective memories of historical conflicts between Christians and Jews still have impact on their inter-ritual relations.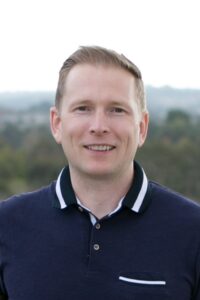 Dr. Brian Gregor (Associate Professor of Philosophy, Philosophy Department, California State University)
Dr. Gregor is also President Emeritus of the Society for Ricoeur Studies, and he teaches courses in the history of philosophy, philosophy of religion, and religious studies. Dr. Gregor's research concerns the relation between religious faith and human subjectivity. This interest has motivated his work in post-Kantian Continental philosophy (especially in such figures as Kierkegaard, Bonhoeffer, and Ricoeur), as well as his interest in ancient and medieval models of ethical and religious formation. His book A Philosophical Anthropology of the Cross: The Cruciform Self (Indiana University Press, 2013) focuses on philosophical interpretations of the cross and their significance for understanding what it means to be human. His second book, Ricoeur's Hermeneutics of Religion: Rebirth of the Capable Self, is published in 2021 by Lexington Books/Rowman & Littlefield in their series Studies in the Thought of Paul Ricoeur.
Online access to one of Dr. Gregor's articles on Ricoeur: "Ricoeur's Askesis: Textual and Gymnastic Exercises for Self-Transformation." Continental Philosophy Review.: https://link.springer.com/article/10.1007/s11007-017-9424-6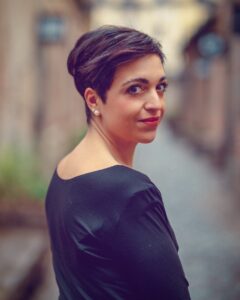 Dr. Cristina Vendra (Assistant Professor at the University Jan Evangelista Purkyně (UJEP) in Ústí nad Labem, Czech Republic)
Dr Cristina Vendra is a member of the Department of Contemporary and Continental Philosophy at Institute of Philosophy of the Czech Academy of Sciences (CAS) in Prague, where she is involved in a research project supported by the Czech Science Foundation (GACR) on the topic "Face of Nature in Contemporary French Phenomenology" (GAP 21-22224S).
In 2019, she obtained a joint  Ph.D. at the École des Hautes Études en Sciences Sociales (Paris, France) and at the University G. D'Annunzio (Chieti, Italy) with a dissertation, written in English, on a critical reconstruction of Paul Ricœur's social thought.
In 2022, she was elected as Director of European Affairs of the Society for Ricœur Studies, in which she served also as Social Media Director (2018-2022) and as an active member since 2014. She has published several articles and book chapters on Paul Ricœur. She has served on program committees and organizing committees of several Ricœurian conferences and workshops.
Back to workshop homepage