Master's Degree Programme in Social Exclusion
---
Social exclusion is a complex phenomenon. The term encompasses more than just poverty and disadvantage; it covers all the multifaceted processes that cause people to be excluded and the consequences of that exclusion both on a macro, and a micro level. In today's societies, there is perhaps a greater need than ever to understand this phenomenon and to prevent people from being socially excluded. Therefore, this programme offers tools for analysing social exclusion from a multidisciplinary and global perspective. Through examining topical cases you will be given insights into how this phenomenon can be defined and how it differs from related concepts such as minority positions and marginalisation. The programme also teaches methods for analysing and creating strategies to start to think about ways of promoting social inclusivity.
Students in the programme will gain an understanding of social exclusion from multiple academic perspectives and develop this further through your chosen specialization in either Study of Religions, Theological Ethics, Philosophy, Global History, or Gender Studies. You can also include both multidisciplinary courses and specialization courses as part of your study plan, in order to gain a broader understanding of the processes of social exclusion. Moreover, you will be able to choose up to 10 ECTS of studies from a pool of recommended courses in other subject areas, for example, Minority Studies, Human Rights Studies, Economics, or Intercultural Communication.
Within the Social Exclusion master's programs, there is an abundance of people from different nationalities, different cultures and various backgrounds (as the map below shows). The program and its staff take great pride in the multitude of its students and staff, and we all strive for an inclusive space where all can express their opinions and perspectives without judgment and discuss them critically and constructively.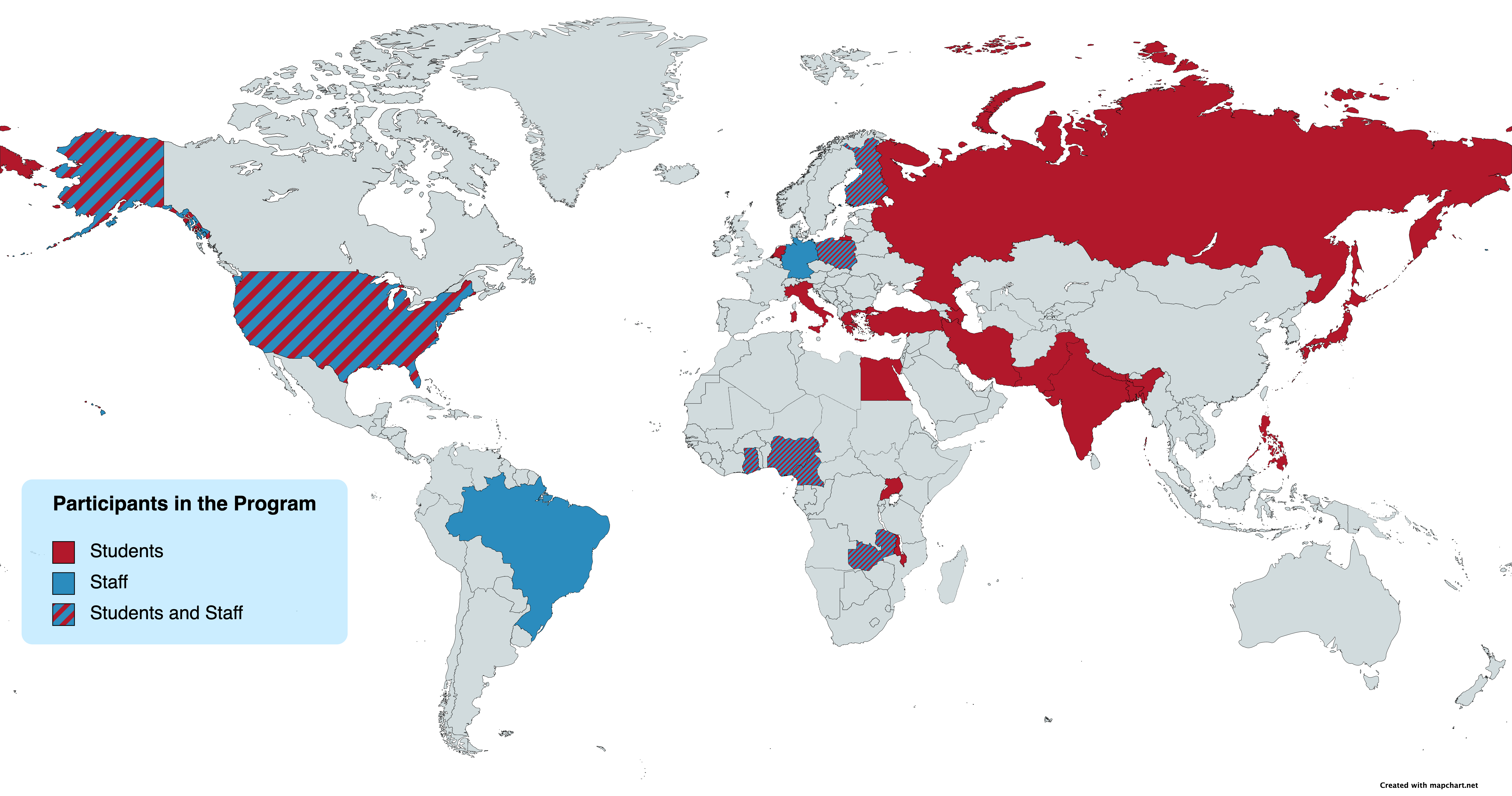 More information about specific study contents can be found at: