How Beautiful We Were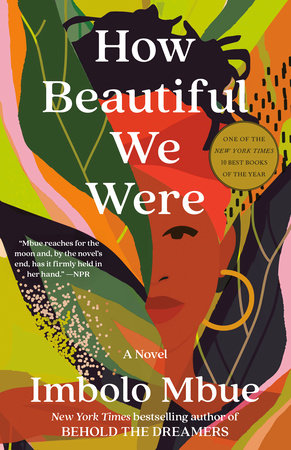 by Imbolo Mbue
In the book How Beautiful We Were, Imbolo Mbue tells the story of a fictional African village called Kosawa and its people living in a state of fear caused by an American oil company. The story recounts both the environmental deterioration and the continuous sickness in the people of Kosawa as an effect of the oil drilling. The story in How Beautiful We Were takes place over 40 years from when the American oil company arrives at the village in 1980 to 2020 when a lot has changed and the aftermath of the oil company can be seen throughout multiple generations. The aftermath is not only in the destruction of the land but rather the impact it has had on the people of the small village of Kosawa and the country as a whole.
In How Beautiful We Were the reader follows a generation of children and the family of a girl named Thula. Following Thula's life from girl to woman, the reader can truly see the pain of what losing one's land can do to a person. We see her grow from a small and quiet girl to an active leader wanting the best for her village.
Despite the story being a fictional one, there is no doubt that the story could be true. It is based on real-life events, such as the colonisation of African nations, the exploitation of resources and all of its aftermath. Further, Imbolo has a charming way of telling a complex fictional story with real-life events and their consequences. Especially the way Imbolo writes and tells the story of different generations' relation to the oil company, colonisation and changes happening to the village, is truly remarkable. Additionally, readers who are from various generations of immigrants can perhaps see themselves in the multiple characters in the book and also understand the complexity of the scars left by colonisation, not only on the people but on the land. The story is hence not only about the tragicness of a human-made environmental catastrophe, but rather how greed and corruption can betrail a whole people and a country's beautiful land.
Imbolo Mbue is the author of the New York Times bestseller Behold the Dreamers, which has won several awards. Her second book How Beautiful We Were was named by the New York Times as "One of the 10 Best Books" of 2021. Her works have been translated into eighteen languages and published in dozens of countries.  She is a native of Limbe, Cameroon, and a graduate of Rutgers and Columbia Universities.
"Mbue reaches for the moon and, by the novel's end, has it firmly held in her hand."—NPR