Starting Your Studies at ÅAU
Receiving your admission letter is a thrilling time. Not only have you been admitted to your desired master's program but this can also entail a whole new chapter in your life in a potentially new country and/or city. On this page, we have gathered aspects that can be of assistance when you are planning your arrival to Turku and to assist you to settle down once you have arrived. We hope you can find new tools and resources on this page, in order to have a more welcoming and smooth transition to Turku.
Tutor and student associations
If you feel lost or worried about your arrival in Turku. The University does offer assistance in this matter. The new group of admitted students to all master's programs are assigned a tutor, who is someone studying in the program for their 2nd year. The tutor will reach out to the new students in May. Your tutor can assist you in matters such as picking up a key for your apartment or helping you orient around the city. Kindly understand that the tutor is a student themselves and might have limited resources and time so be kind and understanding with them,
You can also reach out to Student associations in Turku for even more assistance and to start networking and see some of the potential opportunities you can have during your studies. Read more about the different student associations here.
Housing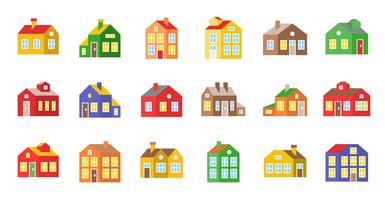 Housing is quite essential for starting your studies in a new country/city. There are many options but below you can find some alternatives to finding housing in Turku.
TYS, or Turku Student Village Foundation, is the most popular option for students. They provide accommodation, especially for students and many of their accommodations are located close to the ÅAU campus. The accommodations that are closest to the campus of ÅAU are Aitioipaikka, Ikituuri, Nummenranta, Tavastia, Tyyssija, YO-kylä Itä, YO-kylä Länsi and YO-talot. However, the other locations that TYS also has accommodations at are also an approximately 10-30 min bus or slightly longer bike ride from the campus and Turku city centre.
You can also find housing on other sites such as Oikotie, Lumo, Sato, TVT asunnot and/or Vuokraovi.
Some also advertise vacant rental apartments in Facebook groups, such as Vuokra-asunnot Turku (a closed group but can request to join).
See other options for housing on the official webpage of the city of Turku.
Public transport and bikes
The public transport in Turku is called Föli and you can recognize all busses from their yellow colour. Föli has a useful app, where you can see the needed bus for your route and you can also purchase tickets via the app. You cannot pay on the busses with cash, but you can use contactless payment to pay for your ticket (more info here).
For longer bus rides, across cities, you can use various bus services, such as Onnibus or Expressbus.
If you want to use the train, see the website of VR.
Bikes or biking is also a very popular and easy way to get around the city. Between spring and fall, when there is no snow, you can rent bikes from Föli called Föllärit. See how to rent the bikes here. You can also buy yourself your own bike. You can find affordable and used bikes either on Facebook Marketplace, Tori (which is an online marketplace) or in Turun Ekotori. Exchange students or international students who have finished their studies and are moving out might also sell their bikes (and other supplies they might have) on various Facebook groups and other platforms.
In the summer, or when there isn't any snow, there are also possibilities of renting electronic scooters to communicate in the city. These brands include Voi, and Tier can be rented via their application.
Grocery stores
Each country has their own grocery stores and it can be difficult to navigate these. Here we have gathered some general information worth knowing about Finnish grocery stores.
Finland has 2 major grocery store chains, "K stores", including K-market, K-supermarket and K-citymarket, and "S-stores", including Sale/Alepa, S-market and Prisma. The name varies depending on the size of the store. The biggest grocery stores, K-citymarket and Prisma, also sell clothes, appliances, electronics etc. In addition to these stores, Finland also has the more internationally known Lidil.
In the two major grocery stores, K and S, you need to weigh your fruits and vegetables on the scales provided. You can see which number each product has on its designated price tag. This number you then need to press on the scale once you have placed your product on the scale. This also entails for if you buy baked goods or salty snacks from the pick and choose section in the store, usually for takeaway. In Lidl, you do not have to do this, since they weigh your products at the cashier.
Finland is a country with quite strict alcohol laws. For instance, regular grocery stores are only allowed to sell alcohol between 9:00- 21:00 ( from 9 a.m. to 9 p.m.). Additionally, the alcohol sold at the stores is only allowed to be up to 5.5 % strong. For stronger beverages, you need to visit Alko, a story that solely sells alcohol. The legal age for buying alcohol in Finland is 18 ( but 20 for anything with 22 % alcohol).
Second-hand shops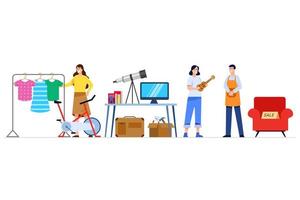 Moving to a new country or city also entails the need to buy certain necessities. Ikea certainly does have affordable furniture and other necessities, but it can become pricy in the long run. Therefore an even more affordable and definitely more sustainable and ecological option is to visit second-hand shops to purchase all things essential for your new apartment here in Turku.
If you live in the TYS housing, more specifically in the student village with a shared kitchen, you might find some kitchen supplies and utensils in the common kitchen that the previous tenants left behind. However, remember to always ask before you take if the supplies are free to take.
There are also plenty of second-hand shops in Turku and below is a list of some.

Turun Ekotori– is a second-hand shop where you can find various furniture, kitchen supplies, lamps and old board games. They have two locations in Turku.
Finnish Red Cross, Kontti– is a second-hand shop held by the Finnish Red Cross. They have types of furniture, other smaller supplies for the home and clothes. On their webpage, it is said that: "The proceeds of Kontti are used for the relief work of the Finnish Red Cross in Finland and abroad.  Shop at Kontti or give us a donation – get involved in helping others.

2/3 goes to the operations of the local Red Cross district
1/3 goes to the Finnish Red Cross Disaster Relief Fund".

Facebook's second-hand shops- There are also various Facebook groups that are meant for selling second-hand items. Some FB groups are: Fleamarket Turku English language and Turku Fleamarket (friendly) (both are closed group but you can request to join).
Finland is a country with four seasons, meaning that there is a need to have clothes for all seasons. From shoes that are good and are meant for walking in the snow to a jacket that is rain and wind resistant to clothes that are suitable for the warm and sunny weather. There is definitely plenty of retail stores that sell clothes and shoes, but a more affordable and ecological choice is again second shops. Here below is a list of local second-hand shops for clothes in Turku:
Uff– has two shops located in the city centre of Turku. They also have a frequently appearing week-and-a-half long campaign called "Tasaraha päivät" where all clothes are on sale, starting from everything in the store being sold at 8 euros until everything is only 1 euro.
iCare– is held by the Finnish Salvation Army and there are two shops located in Turku.
Kirppis-Center– has two locations in Turku. They have clothes and other smaller supplies for the home.
Puutori kirppis – They have clothes and other smaller supplies for the home.
Further assistance
Below you can find various other sites and resources that can assist you in your planning to arrive in Turjku and help you settle down once you're here.
For further assistance during your studies, but also prior to your arrival to Turku and after graduating, it is worth visiting the International House Turku's site.  They can provide useful tools when it comes to joining language groups, needing legal advice, searching for employment and other services that are provided in the City of Turku (such as daycare and free-time activities).
You can also listen to the podcast Finvironment, which is a podcast hosted by the Talent Boost team at the Faculty of Social Science, Business and Economics and Law (FSEJ). The podcast is about living, studying, working and generally how to survive in Finland as a foreigner. The podcast is available on Spotify.
We hope this will be of assistance to new arrivals to Turku. We kindly also ask you to see the several student discounts that stores, public transport etc. have for even more affordable prices. Many of the student discounts can be found via the Frank App.