Finishing Your Studies from ÅAU
Congratulations, you are about to graduate from Åbo Akademi University with a degree in the master's program in Social Exclusion. A truly thrilling time and an end of a chapter.  Many things might be going on in one's head while the date of graduation is closing in. That is why we at the program have assembled a list of things that are good to take into consideration before wrapping up your studies. View this as a general check-up list with some suggestions, in addition to what you have already discussed and agreed with your thesis supervisor and head of the program.
Plan your graduation
Planning your graduation in time will help you give a frame of what you need to have completed in what timeframe. On the ÅAU's internal webpage (Study – Complete your studies -Degree certificates and graduation ceremony) you can find a schedule of when you will need to apply for your degree and when your certificate will then be issued (make sure you select the correct faculty when checking the schedule). Applying for your degree entails that EVERYTHING study related is in the bag, this includes, having completed all necessary courses for your degree and the thesis has been graded. If you are unsure if you have completed all courses necessary for your degree, kindly contact your study advisor. If you find yourself in a pickle and might not have everything in the bag by the designated timeframe, kindly contact both your study advisor and the head of the program to discuss how to proceed. To then apply for your degree you need to fill in a form to request your degree and the form will need some basic information and some signature.
Thesis
The thesis writing is arguably taking up the most time and is hand down the most important piece of research you will have completed in your studies. It is good to have an open conversation with your supervisor and to have a clear schedule of when to complete your thesis. On ÅAU's internal webpage, (Study – Complete your studies – Master's thesis) there is a useful checklist on what is a master's thesis and what it should include (requires log-in). There are mainly two factors you need to remember before submitting your thesis for grading and that is 1. Sending your thesis to the language response and 2. having your thesis pass the plagiarism check. For further thesis writing advice, kindly communicate with your supervisor/-s.
Graduation Ceremony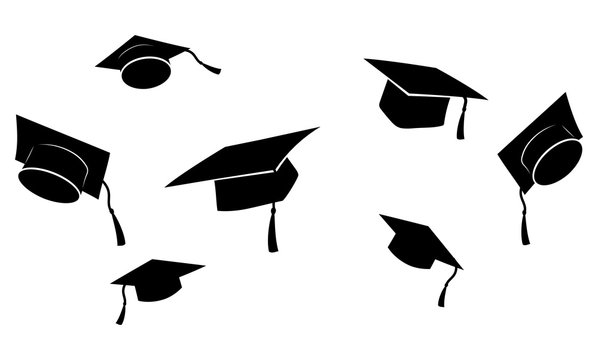 Åbo Akademi University always hosts one graduation ceremony in the summer, usually in mid to late June. Regardless if you have graduated in the fall or in the spring, you can sign up for the graduation ceremony.  The ceremony usually consists of some speeches, handing out the degrees and the ceremony ends with some bubbly and cocktail snacks. This is a nice celebration of all the years you have put into completing your degree and if you have the time we strongly suggest you attend. More information on when the graduation ceremony is and how to register can be found on the internal webpage (Study – Complete your studies -Degree certificates and graduation ceremony). Kindly note that when registering for the graduation ceremony, register for your own faculty's graduation ceremony (FHPT).
Other useful things to know after graduating
With your degree in your hand, what now? Well, there are plenty of doors that have just opened for you. It can be overwhelming navigating all these new opportunities but the university does have services to assist you.
You can for instance contact Career Services at the university for more information on career opportunities and the general work-life and costumes in Finland. They can also help you polish your CV and cover letter. The Talent Boost Project Assistants, who work closely with the program can also assist you in this matter and help you set goals after graduation.
You can also become a part of the Social Exclusion's Alumni Network. The newly established Alumni Network is aimed to help connect graduated students with students still in the program. This will help current students see different possibilities after graduation and alumni can potentially even mentor or assist current students with their prospects after graduation. If you are interested in joining the alumni network, kindly reach out to the program so we can feature you and your contacts on the blog. The program also hosts alumni events where we aspire to further strengthen the collaboration between current and graduated students.
Additionally, remember to check your permit if you are planning to stay in Finland after graduation. If you are on a study permit, kindly apply early enough, since the process for filling a new permit can take some time. Kindly see Migri's webpage for more information and you can even use their Chatbot function for assistance with which is the right form to fill in.
We also know that some of our graduating students leave the city or the country after graduation. Even though it saddens us to see you go, we are regardless excited for you to proceed with your goals and aspirations with your ÅAU degree in your hand. If you are moving out here are some things to consider:
Your apartment. Usually in Finland, you need to give your landlord a notice of termination one full calendar month before moving out. TYS has a good checklist of everything you need to have in order before being able to move out.
Selling or donating items. There might be plenty of items you no longer need and instead of throwing them out, we suggest donating or selling them. If you are living in the Student village with a shared kitchen, you can possibly leave some smaller utensils for incoming tenants or for your neighbours. Furniture, kitchen supplies and other appliances for the home can easily be sold on Facebook and Tori.fi or you can donate to Kontti and Turun Ekotori.

You can also sell and donate clothes at the above-mentioned places. Additionally, you can also sell your clothing at secondhand shops, such as Maanantai Market, Dirty Hippies and Puutori kirppis. Uff also has donation boxes around the Turku area where you can drop off clothes in good shape.
You can also donate items and clothes to Tuentu (Turun Ensi- ja Turvakoti RY), which is a safe house for people in need. Kindly contact the unit before donating, sometimes they only take certain things they need at the moment.

If you are travelling back home also remember to see flight tickets early for more affordable prices. However, do not book your ticket too early so you have time to finish up all things necessary.
Lastly, we hope your time at ÅAU has been memorable and thought-provoking. We wish you the best of luck with all your future adventures and hopefully, we can see you again, potentially, in one of our alumni events. And once again
CONGRATULATIONS!