written by Dorcus Asiimwe
The story of my journey from Uganda to Finland started in December 2021 when I received the link for the application to the Master's program from a friend. In January I started filling out the online application and submitted it within the application time. I mostly want to share about the process I went through after receiving the amazing news of being admitted up to my arrival in Finland and how life has been until now.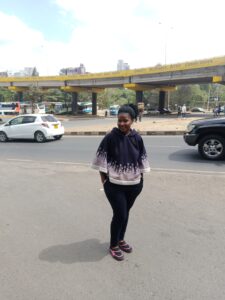 I received my admission to the program on the 1st of April. Soon after I received admission, my next step was applying for a Finland Residence Permit. I choose to apply online because it is most recommended. Since Finland has no Embassy in Uganda I had to visit Kenya to prove my identity and have an interview. Amongst the requirements when applying for my sake were having a valid passport and not less than 6720 Euros in my bank account to ensure I have enough money for my living expenses throughout the first year of my study.
By 4th April 2022, all previous Uganda passports became invalid and everyone who needed to travel from Uganda had to apply for and pay for a new E-passport. I started applying for the new passport in February and I had my first interview appointment on the 6th of April, after this, it should take about 2 weeks to have your passport printed, which timewise was perfect for me having gotten the admission letter a week prior.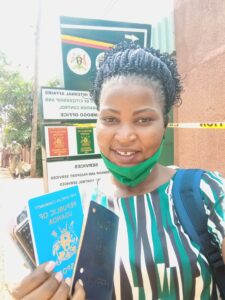 My anticipation was not right though it instead turned out to be the worst experience throughout the process. The first issue was I could only complete the interview by speaking in my tribal language because I cannot yet speak it fluently. This led to me having to appear at the Ministry of internal affairs four times. It is a hustle getting the appointment but more traumatizing to understand you can be denied a passport on grounds of not being able to fluently speak a language. For the last interview, I went with my auntie who spoke the language on my behalf, which was the only way for me to pass the interview. The excitement was for a short time though because it was then officially announced that there was a shortage of passport printing papers in Uganda. Hence, only people who were going to travel under emergency circumstances could get their passports printed. In such a desperate situation, I consulted a lot of people and went to different offices for help, doing everything possible with no progress but finally, I connected to the right office where I got help and I had my passport.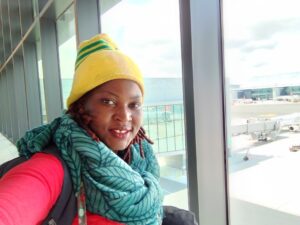 Consequently, I was running late with booking an appointment at the Finnish Embassy in Kenya, therefore I was advised to book a primetime appointment, which I did and choose a day I preferred. This primetime appointment has a fee but it is worth trying, to avoid delays and to guarantee an appointment at the embassy. My friend was kind enough to financially sponsor me in this regard. Within one week I got a positive decision and in another week my Residence Permit Card was ready to be picked up. Now all I had to do was board my flight in Uganda and fly to Helsinki, Finland and then continue my journey to the city of Turku, my destination.
Throughout this process, I relied on the support of students who had gone or were going through the same process and followed all the platforms by the University for advice and clarity.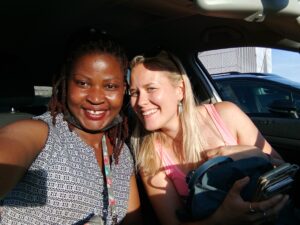 I arrived in Finland on the 4th of August and got first-class treatment from my friend and her family who hosted me for a week and gave me the best orientation until I went to my own apartment. Now I am happily studying and enjoying Finland.